ABOUT US
There are about 30 Cub Scouts. They are from P3 to P6. Cub Scouts engage themselves in various planned activities to achieve the Proficiency badges and the Progress badges. With self-discipline many of our Cub Scouts reach certain level of achievement.
OUR OBJECTIVES
To live by the Scout Promise and the Scout Law.
EXPERIENCES/PERFORMANCES
Cub Scouts take part in various planned activities to enrich their learning. They learn basic knots, orienteering, first-aid, outdoor cooking, tent-pitching, first aid and many more. They do take part in activities organized by Singapore Scouts Association.
CHARACTER DEVELOPMENT
Cub Scouts pick up skills such as self-awareness, self-management, social awareness, relationship management and responsible decision-making in their involvement in various activities.
PROGRAMME
Job Week (Annually)
Donation Draw (Annually)
Cub Scout Leadership Course (Annually)
Bicentennial Trek 2019
Dunman High Outreach Camp 2019
East Area Field Day 2019
ACHIEVEMENTS
Frank Cooper Sands Award (Silver) 2019
Frank Cooper Sands Award (Bronze) 2018
Frank Cooper Sands Award (Silver) 2017
Frank Cooper Sands Award (Bronze) 2016
GALLERY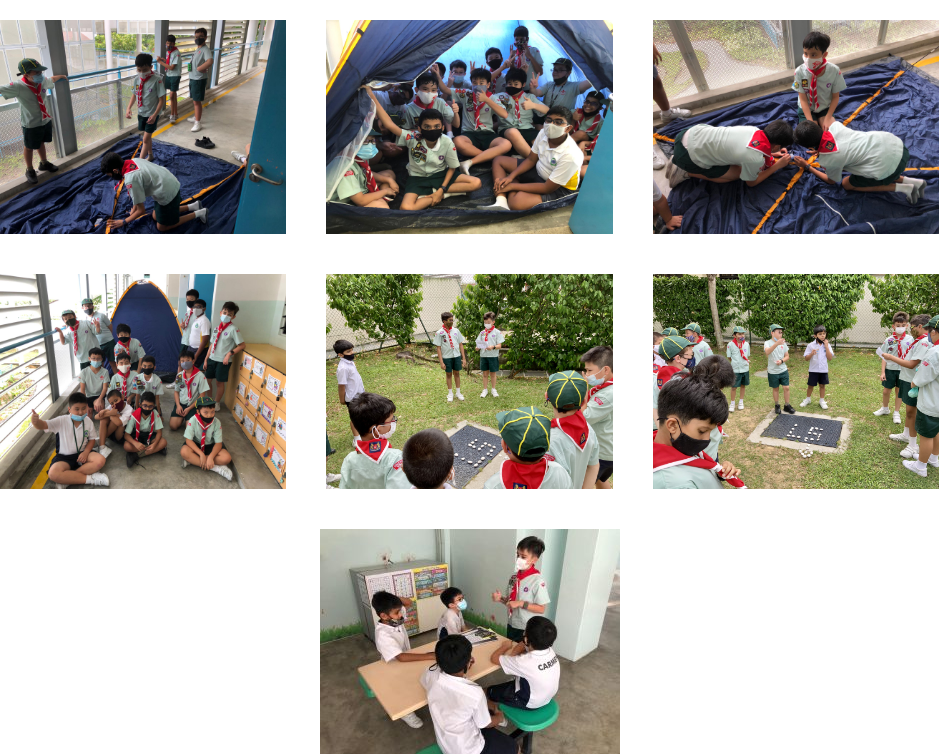 Mr. Abdul Rahim s/o A P M Adam
Mr. Ray Aziz

Mondays: 2.00 p.m to 4.00 p.m
Venue: C1-02