ABOUT US
The OEPS Girl Guides (Brownies) aims to educate our girls in accordance with the Brownie Law. This includes respecting her elders, thinking of others before herself, telling the truth, being neat and tidy, being thrifty and to work and play cheerfully. By exposing our girls to a myriad of activities we aim to provide a fun and enriching means for girls to be educated in the Brownie Law while also imbuing the school values in them.
OUR OBJECTIVES
To provide pupils the opportunities to develop in character in line with the Brownie Law.
To allow Brownies to take part in worthwhile and exciting activities indoors as well as outdoors.
To allow Brownies to work and play in a group of their own (sixes/ pack)
To allow Brownies to find happiness and try to live up to it.
To allow Brownies to have many friends.
EXPERIENCES/PERFORMANCES
National Day Observance Ceremony (Annually)
Singapore Gardens Festival @ Gardens By The Bay (sharing with public)
Collaboration with Manjusri Secondary School 2017 (Outdoor Cooking)
World Thinking Day 2017 - Present
2016 Scouts and Brownies Outdoor Cooking
CHARACTER DEVELOPMENT
Brownies play a game of adventure, of observation, of general knowledge and of ideas. They play the game through a series of healthy and happy activities. The game becomes an educational course that teaches them how to lead a useful life.
ACHIEVEMENTS
Brownies Camp Challenge 2019
Overall 2nd position
Best Campfire Performance (2nd)
The Great Brownie Cook-Off (2nd)
East Division Day 2019
Toy Making using Recycled Materials Competition (1st)
Fashion Show Using Recycled Material Competition (3rd)
Dance Performance (Merit)
East Division Day 2018
Toy Making using Recycled Materials Competition (1st)
3D Art Competition (1st)
Fashion Show Using Recycled Materials Competition (2nd)
Disney Princess Award 2018
Rhea Srivastava (5 Honesty)
East Division Day 2017
Fashion Show Using Recycled Material Competition (Merit)
Hannan Binti Mohamad Hafidz (4 Caring)
GALLERY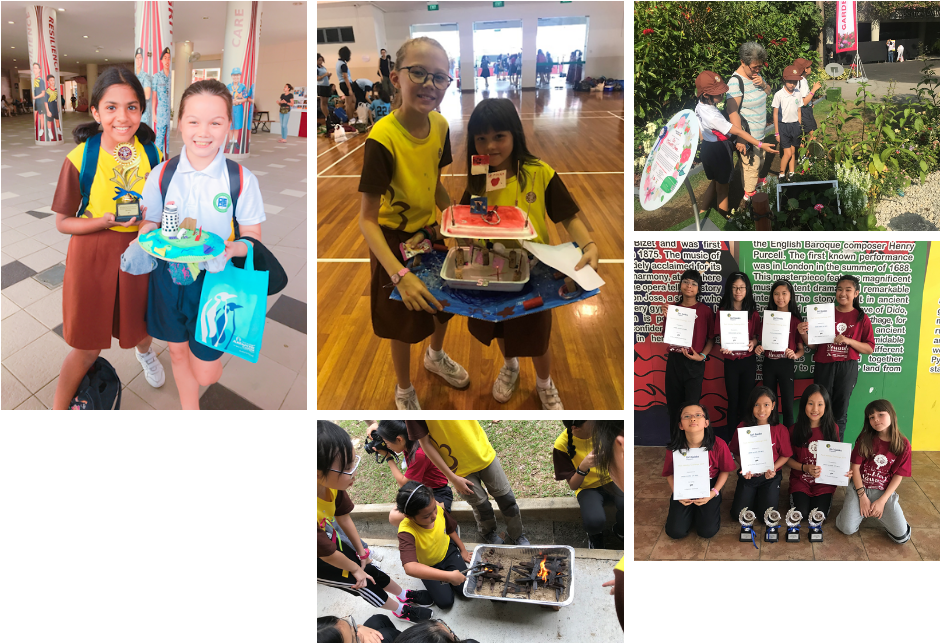 Mdm. Nur Farah Binte Mohamad Shukor (OIC)
Mdm. Nuraihan Bte Abdul Subhan


Mondays: 2.00 p.m to 4.00 p.m
Venue: C2-02