ABOUT US
The OEPS Floorball Team was established in 2008. Over the years, we have always strived to sharpen our skills and strategies. Our highly motivated and close-knit team has made us proud as we continuously emerge as one of the top 3 schools in our annual National School Games Floorball tournaments. In OEPS Floorball, we focus on inculcating values that constitute good sportsmanship. We believe that molding a team player of character is the key in sporting excellence.
OUR OBJECTIVES
To provide opportunities for pupils to display good sportsmanship behaviour as competitors and non-competitors in a value-driven environment.
To develop skills needed to play floorball and a greater understanding on the floorball game through effective training.
PROGRAMMES
Weekly CCA training sessions for School Team and Development team
Friendly match against other Primary Schools
ACHIEVEMENTS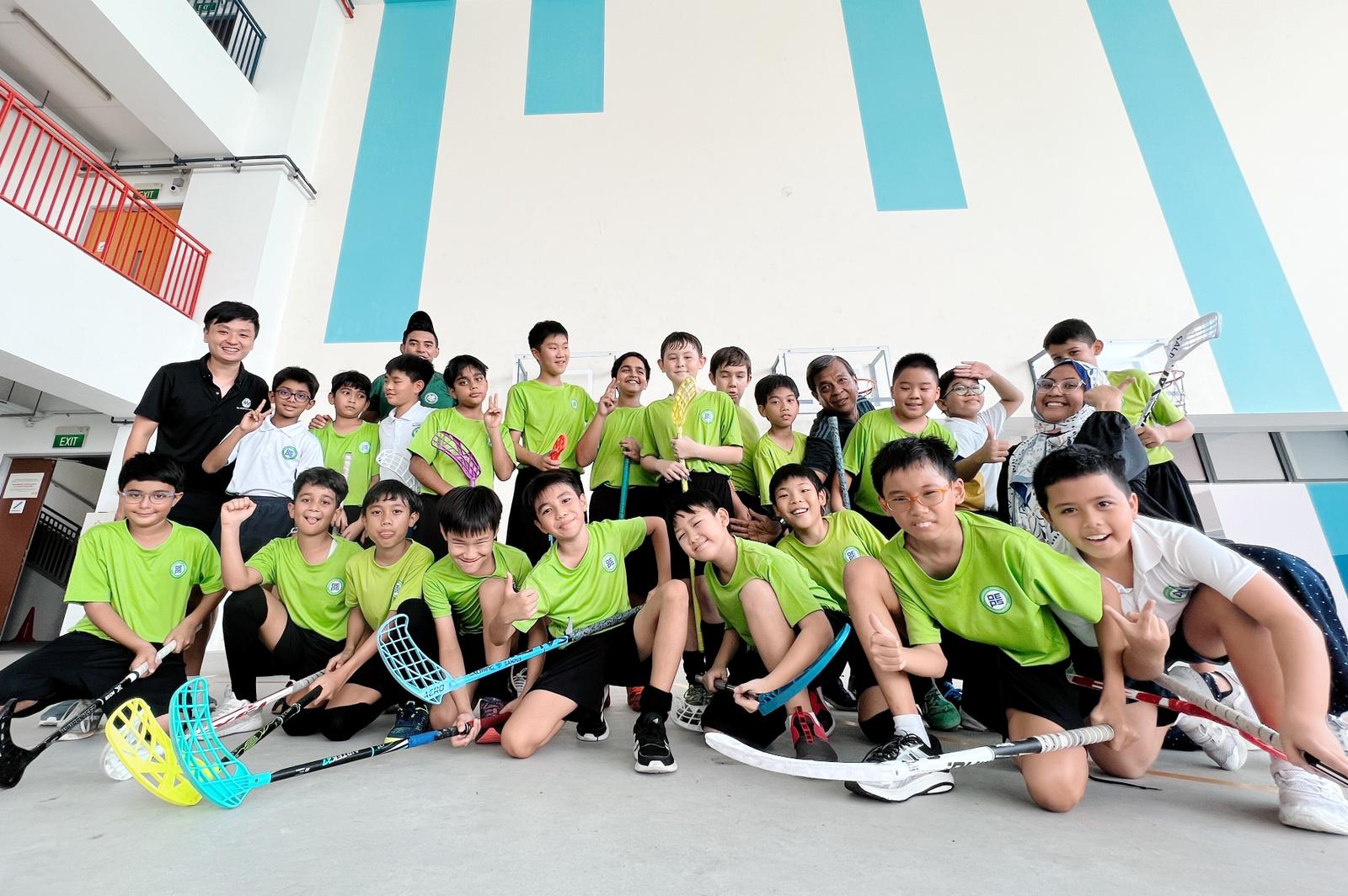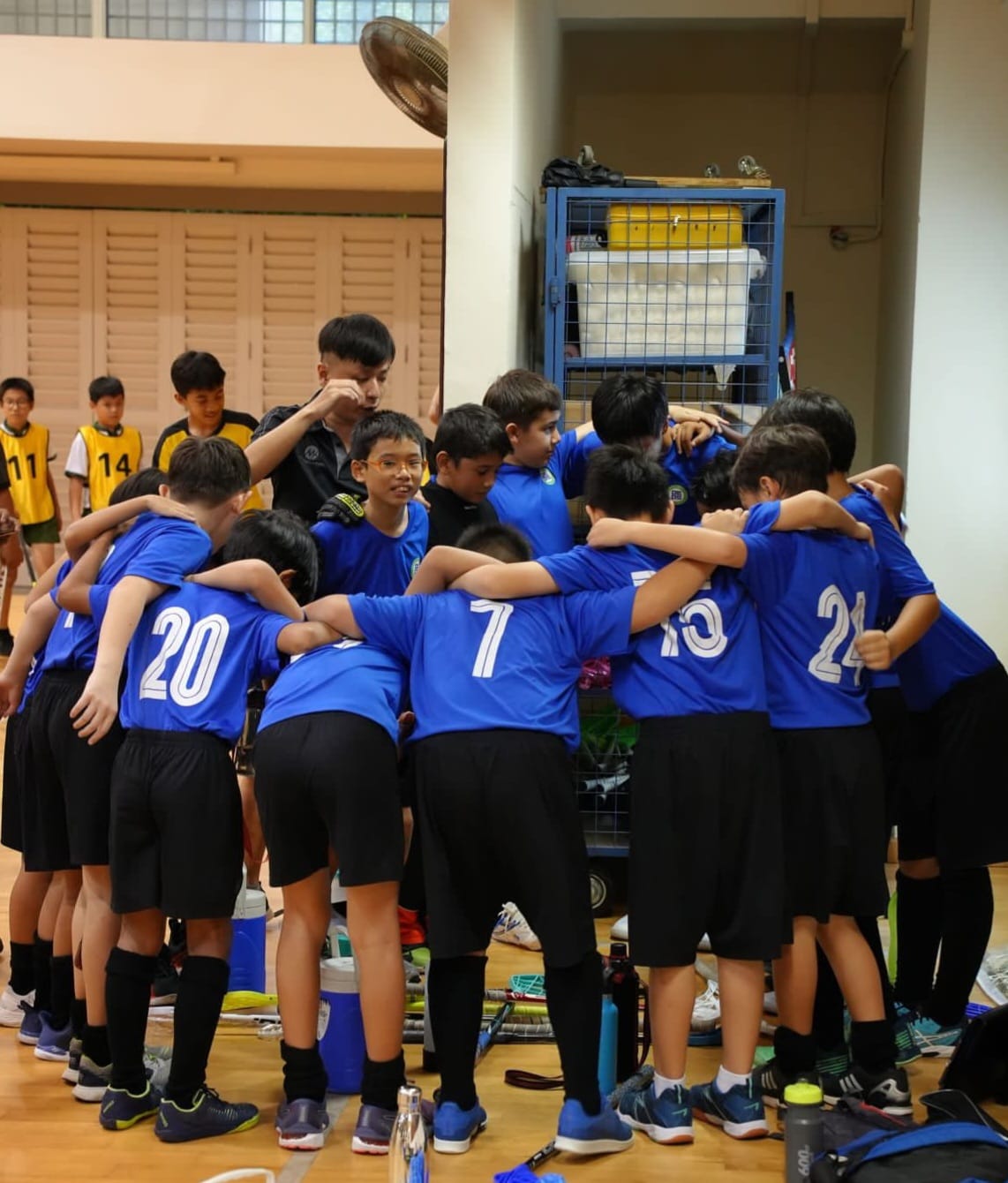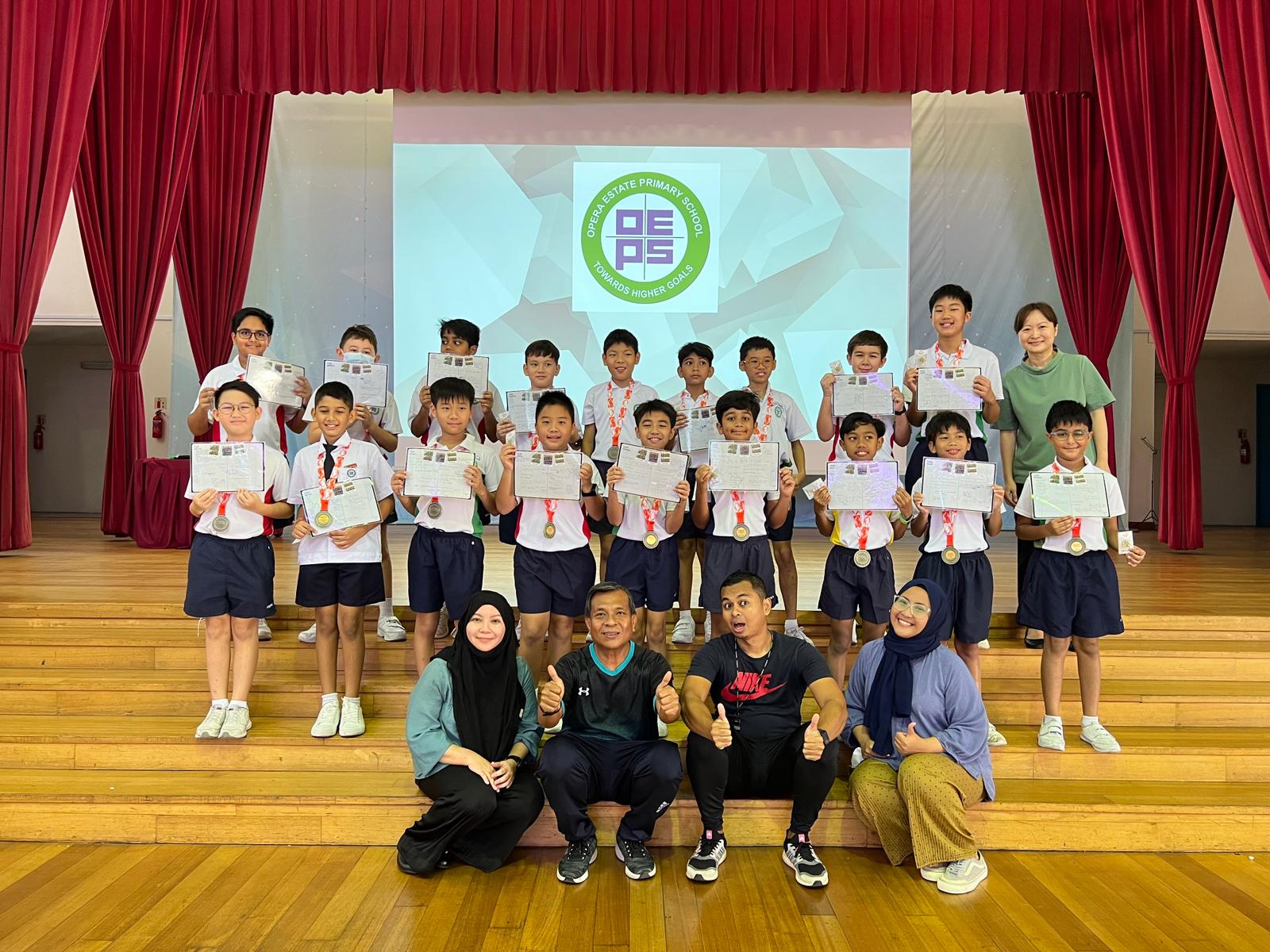 <table>
2022 - National School Games Junior Boys - Tier 1 Champion
2022 - National School Games Senior Boys - 1st Round
2021 - National School Games Floorball Championships - Cancelled
2020 - National School Games Floorball Championships - Cancelled
National Floorball Championships 2019, Senior Boys
4th Placing at Nationals
National Floorball Championships 2019, Junior Boys
Champion (2nd Tier)
Inter Primary School National Floorball Championships 2018, Junior Boys
3rd Placing at Nationals
Inter Primary School, National Floorball Championships 2017, Junior Boys
Champion at Nationals
Inter Primary School National Floorball Championships 2013, Junior Boys
4th Placing at Nationals
Inter-Primary School National Floorball Tournament 2014 Junior Boys
National 1st Round Group Stages
Inter-Primary School National Floorball Tournament 2013 Junior Boys
4th Placing at Nationals
Inter-Primary School National Floorball Tournament 2012 Junior Boys
Top 8 at Nationals
Inter-Primary School National Floorball Tournament 2012 Senior Boys
Plate Competition Semi-Finalists
</table>
GALLERY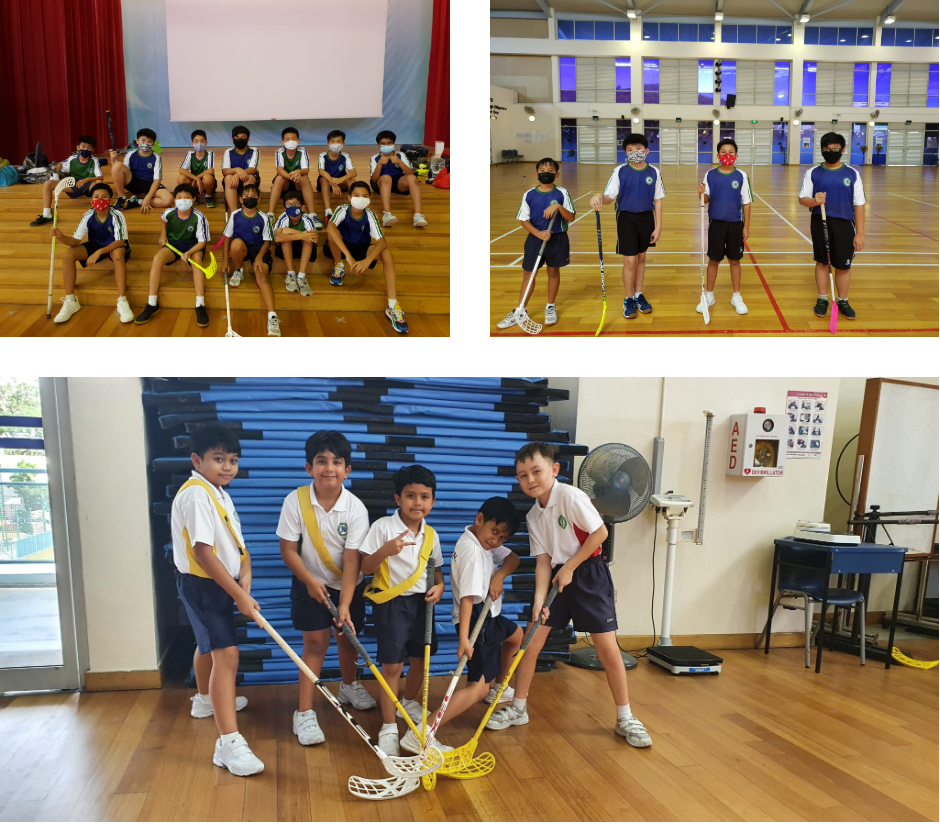 Mr. Osman (OIC)
Mdm. Ashilah Binte Abdul Latiff
Mdm. Lienda Bte Jamali
Mr. Leonard Paul Gomes

Coaches
1. Coach Faris (School Team)
2. Coach Marcus (School Team)
3. Coach Francine (Development Team)


MONDAYS
School Team & Development Team
Time:
2.00 p.m to 4.00 p.m
Location:
School Hall
THURSDAYS
School Team
Time:
3.00 p.m to 5.00 p.m
Location:
School Hall